The world rarely arrives in sonata form… we could all use a good recap.
---
Things to know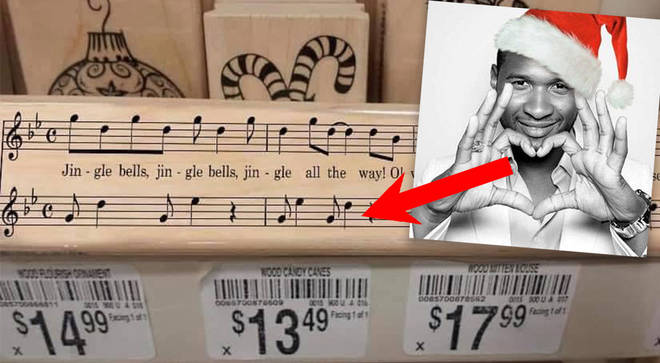 It seems almost impossible that you might have missed this memefest entirely, but it seems clear that Christmas decor manufacturers may be considering a more careful look at the music notation they include in their tchotchkes. Facebook and other social sites have been full to the brim with pics of rubber stamps, ornaments and other seasonal bits that are meant to evoke a number of popular Christmas songs, but show music that is either unrelated, complete nonsense, or just plain wrong. Classic FM has picked up on this, and encapsulates the mania nicely (including an Usher-inspired performance of one of those misfit toys)! "'Jingle Bells, Yeah!' – music geeks rip into store's Christmas notation confusion" — 12/2/20
"How Pittsburgh's arts groups are trying to connect performer and audience at a distance" — Pittsburgh Post-Gazette, 11/29/20: Examples of how all sorts of arts orgs are going small, going virtual, and embracing COVID's distance as a great equalizer.
Music Think Tank is aimed primarily for indie mainstream musicians, but it's a great blog to watch because of posts like this: "SEO for Musicians", 12/1/20: it neatly lays out the different tasks in the Search Engine Optimization process, and can help independent artists of all types improve their search rankings and expand their web presence. (Sounds like there's a resolution in there!)
If you've been trying to land a job in academia, you probably know that you're not alone in the frustration that comes with hiring freezes and uncertainty. This article from The Chronicle of Higher Education back in April is still worth a look, as it offers some "big picture" perspective and some advice about what you CAN do, even now: "For Would-Be Academics, Now Is the Time to Get Serious About Plan B".
The massive Cirque du Soleil organization is seeing some light at the end of the COVID tunnel, by selling their bankrupt org to an organized group of their creditors. With 95% of their workforce hitting the bricks in recent months, this deal offers a little hope that at least some of those jobs will be available again when live performance reopens. Crossing fingers and whatever else we can cross. (We're not contortionists, after all… we'll leave that to the pros.) "Cirque du Soleil emerges from bankruptcy protection with sale to creditors" — CBC, 11/25/20
Events
"Sharing Light" from unSUNg, still available online
ICYMI, unSUNg's first holiday concert premiered at 4pm, to support AmpleHarvest.org and their fight against fresh food waste. If you know a gardener who needs a home for their surplus produce, please point them in the direction of this wonderful org, which works with more than 8K food pantries nationwide. Donate to their efforts at ampleharvest.org/unSUNg and check out the concert at https://youtu.be/6ki2Ry-gJc0
Group coaching — new session 12/9/20 at 6:30pm
This new program appeared in August and is going strong. Groups are small and supportive, so entrepreneurial performers don't have to feel alone as they pursue their projects and build something from the strange situation we're all in. You don't have to have a project in mind — just come and talk. If you have questions about marketing, career-building, online stuff, casting, finding opportunities or just about anything that's weighing on you, this is a great first place to check in: you'll find you're not alone, and that the hivemind can work wonders, for just $20 per session. Sign up here (and Contact Lauri if you'd like to set up a package: we have a couple of options available right now that can save you even more dough. More about our coaching and resources
These are just our upcoming offerings. See more on the Listerhood Calendar, or submit yours here.
More links
[Insert silence here] "Found Eloquence: 4'33" Of A Thing In Overabundance" — Classical Voice North America, 12/1/20
"Actors File Age Discrimination Suit Over SAG-AFTRA Health Plan Cuts" — NPR, 12/3/20
"'Americans For The Arts' Promises More Racial And Cultural Equity" — NPR, 12/3/20
"We asked readers what they think of virtual arts. Here are their honest responses" — Los Angeles Times, 12/3/20
Critic's list season has commenced! "From Messiah to Jonas Kaufmann: the best classical Christmas albums of 2020" — The Guardian, 12/5/20
---
These items are in no particular order within their sections, and selected from hundreds of potential tidbits. We're leaning toward the positive, and assuming you're getting most general news elsewhere. Don't read too much into what was chosen and what wasn't, but please feel free to send feedback and suggestions. Be sure to check out our Facebook and Twitter feeds, too.
Have something you'd like to share?
Please do Contact us. We don't cover events in this feature (submit those here), but we're looking for staffing and casting announcements, congrats and kudos, arts news, and announcements that deserve special attention. Please send us info, and we'll help figure out where it fits on our site. Thanks, all!